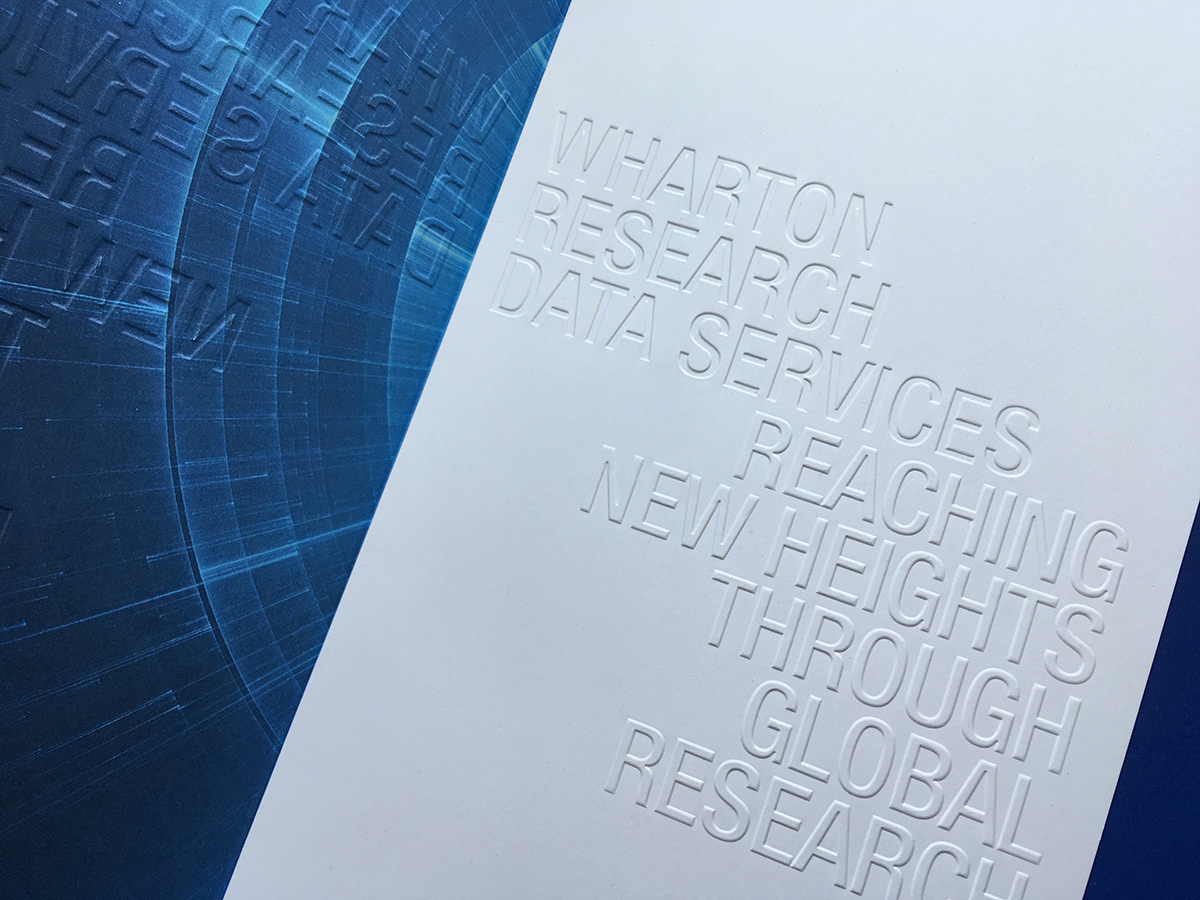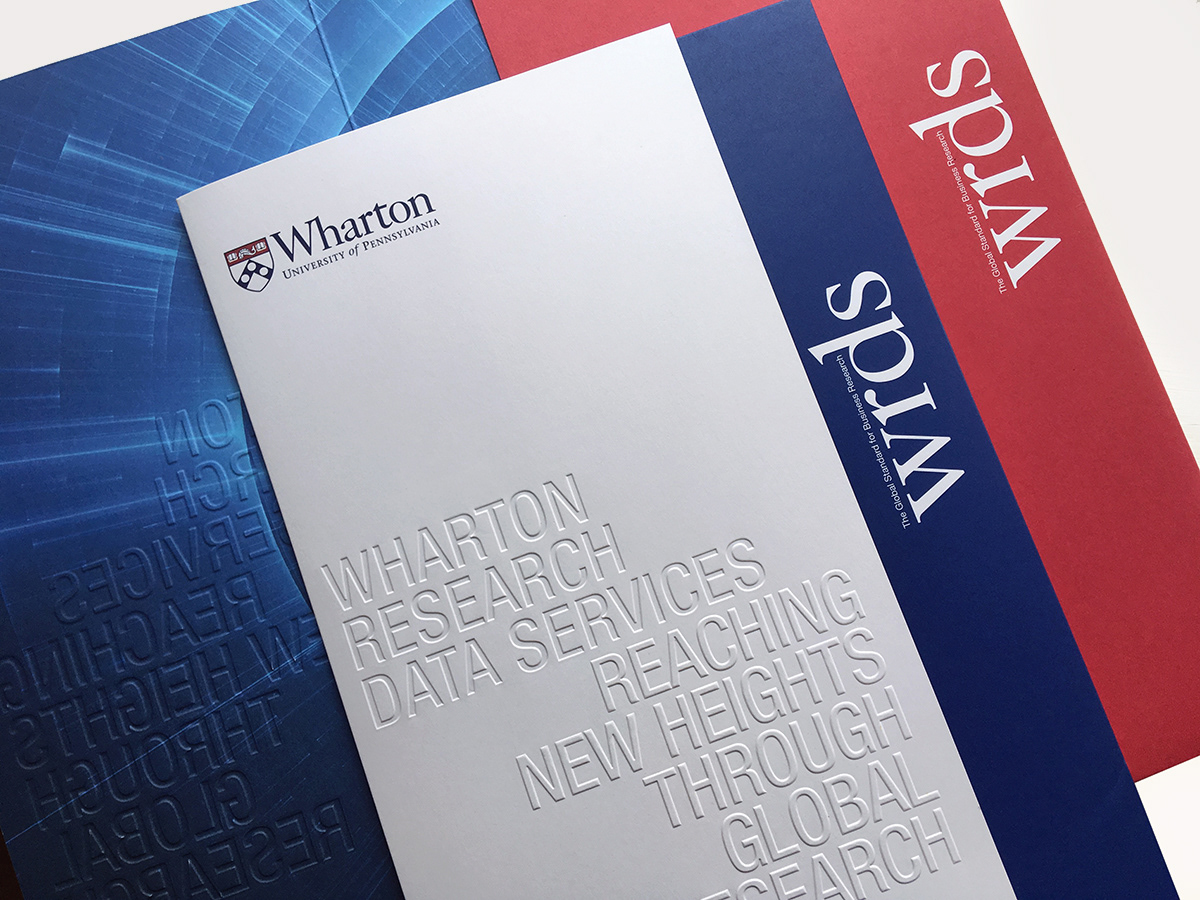 Wharton Research Data Services Value Proposition brochure, designed with a stepped page format, provides an easy index to highlight the benefits and features of WRDS. Printed in English and Chinese.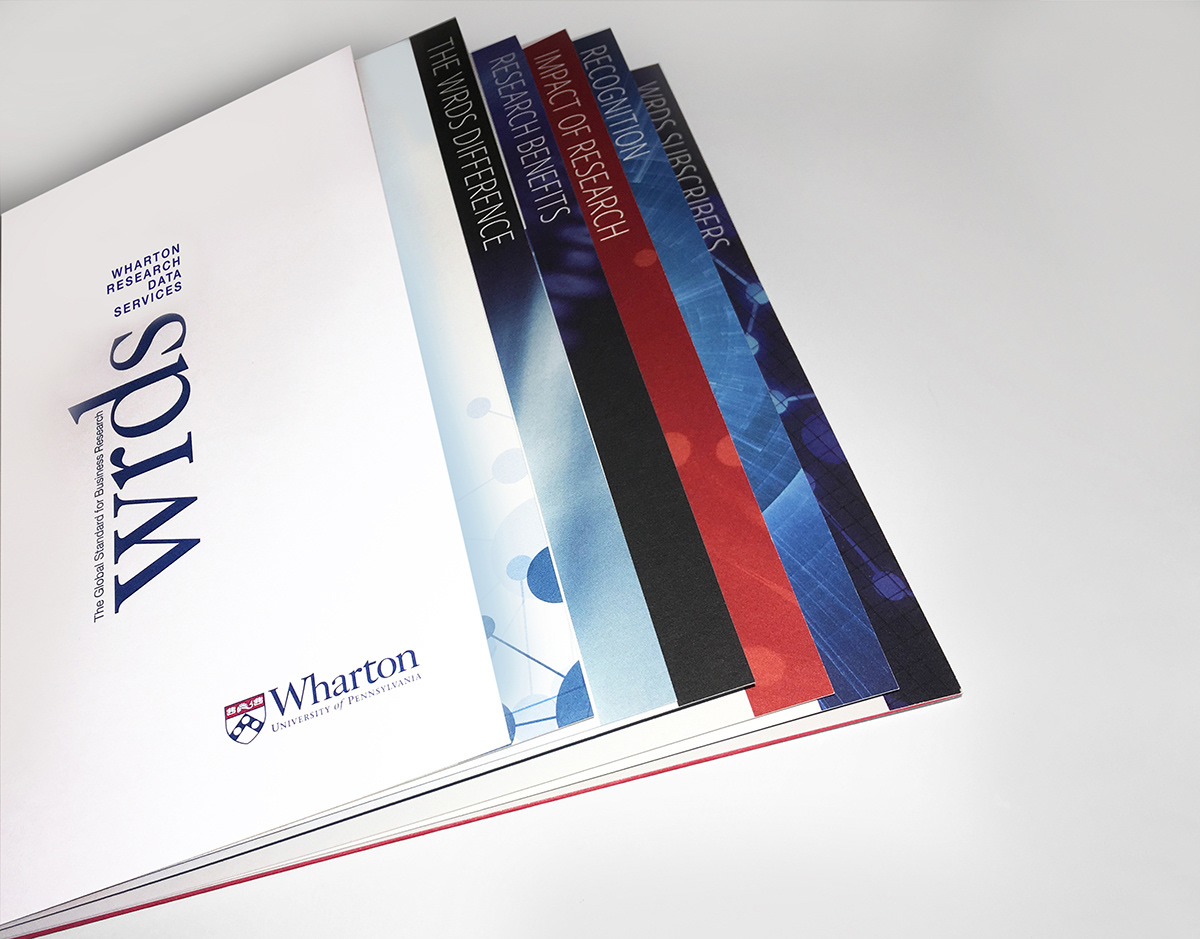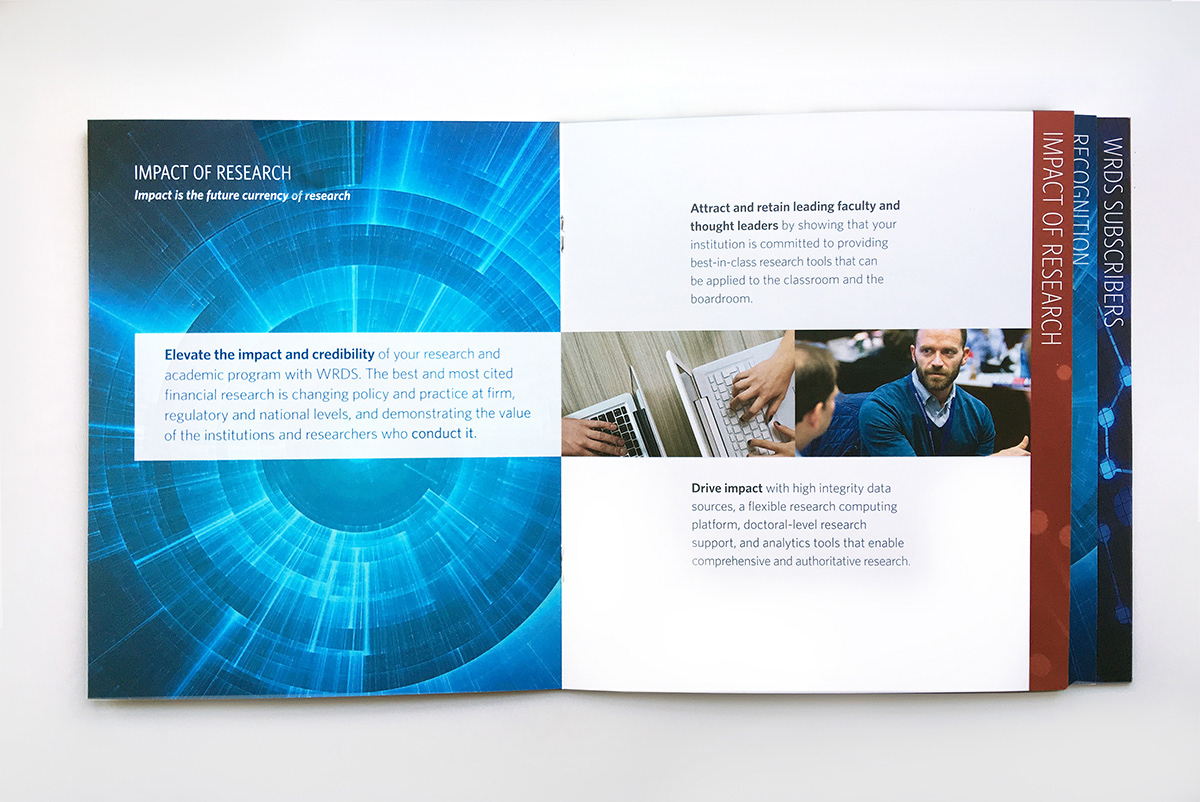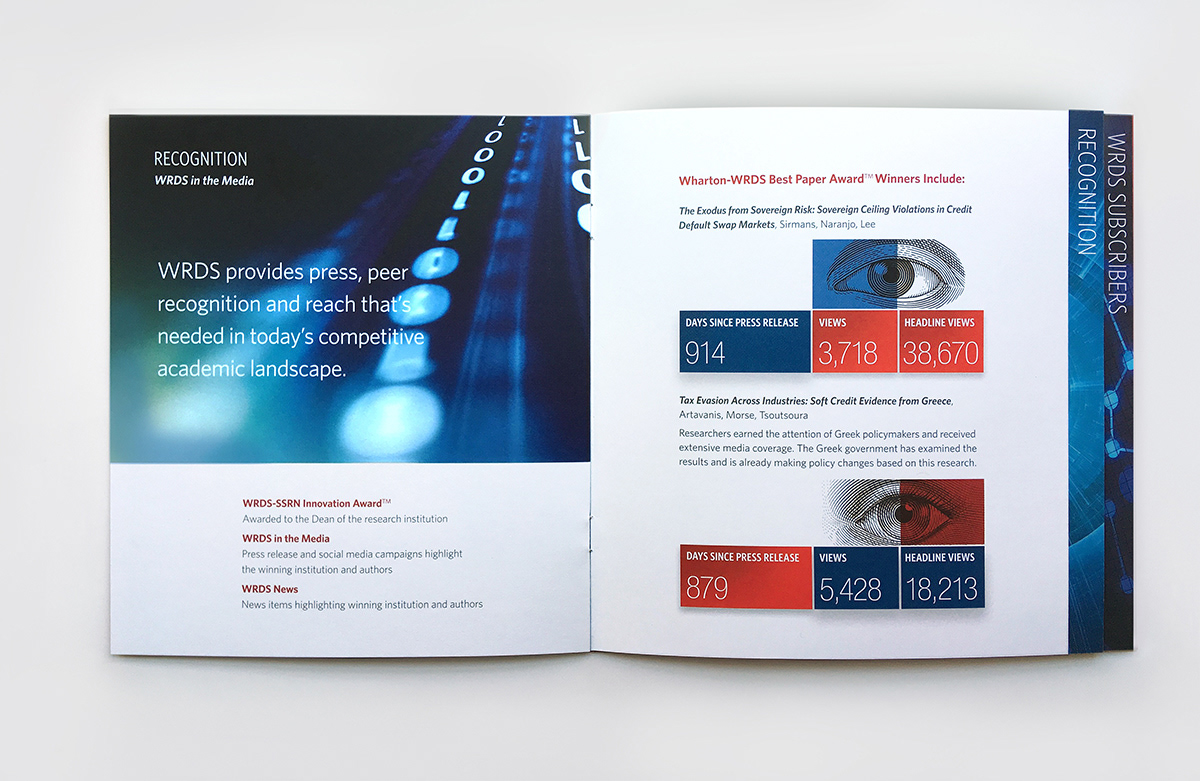 WRDS timeline mural for reception area at the WRDS office, with highlights of WRDS achievements from 1992-2016. Mural measures 38 x 96 inches.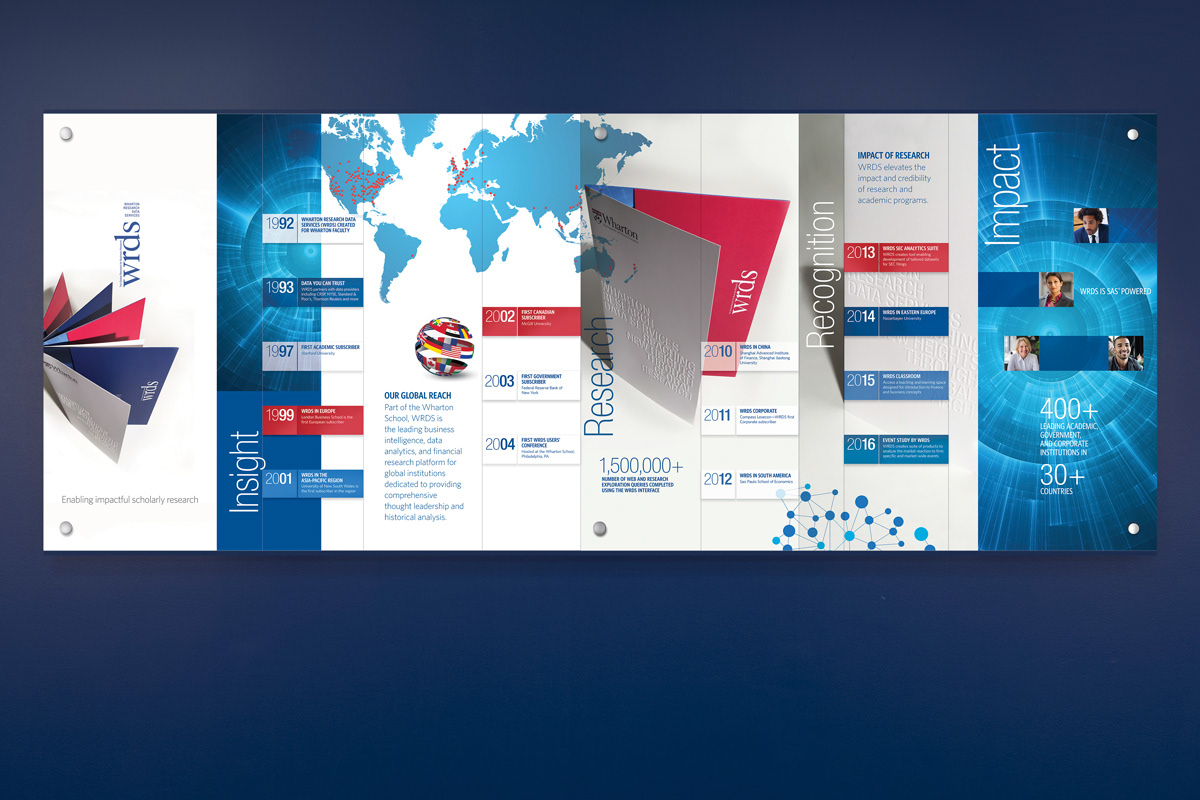 WRDS booth at AACSB annual conference. 30' booth is stored and updated each year.